9 Days Maasai Mara and Nairobi.
.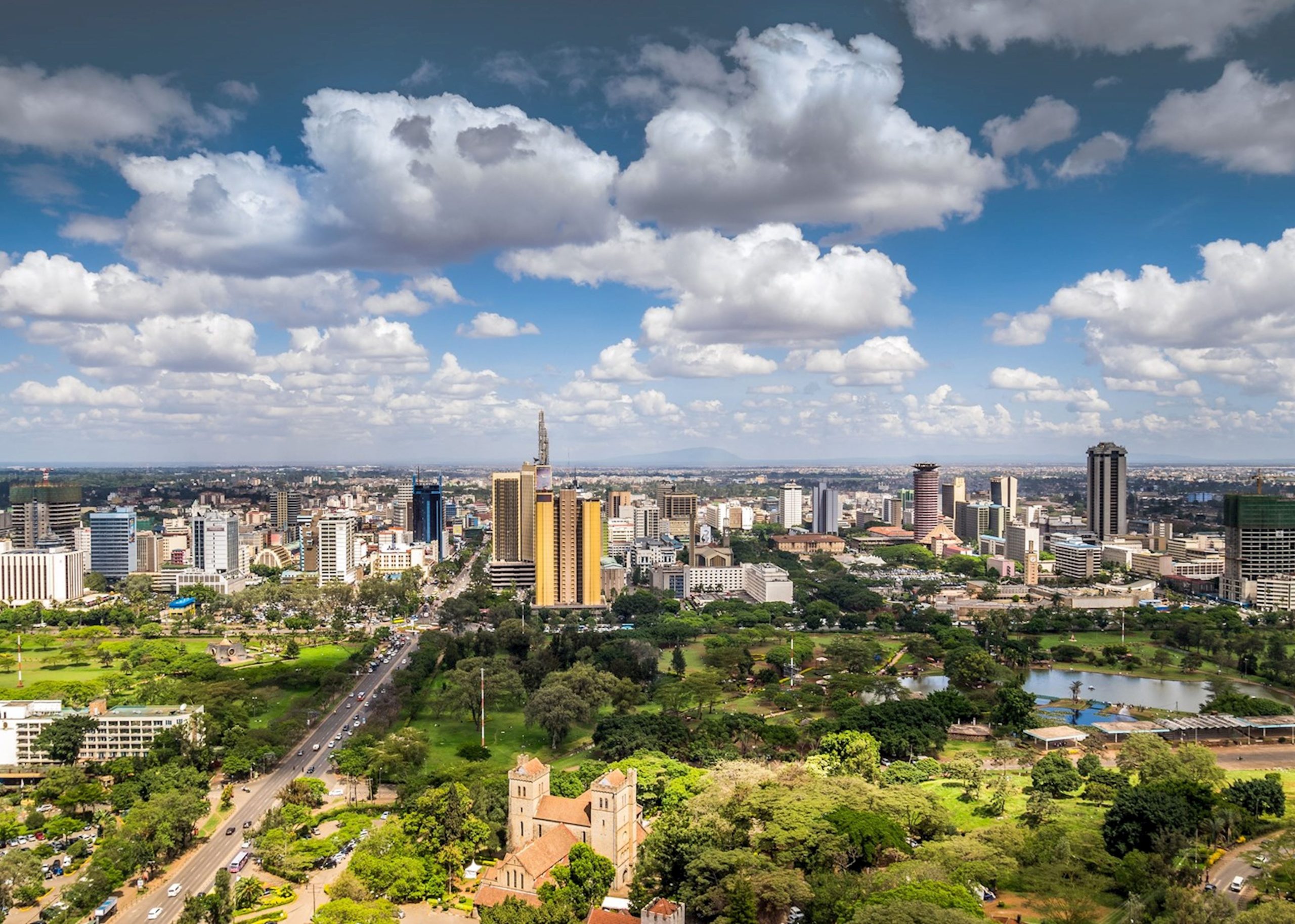 Day 1
Depart Nairobi and drive north down the escarpment of the Great Rift Valley. We take a brief stop at Viewpoint for a few camera shots of this amazing natural phenomenon. The history of this valley dates back to thousands of years during some great earth movements that caused massive shifting of the earth's foundation rocks. This massive valley (6000kms long and 80kms wide) stretches from the Israel down through East Africa to Mozambique in Southern Africa holding along great lakes. (e.g. Victoria, Turkana, Baringo, Bogoria, Nakuru, Naivasha, Elementaita, Magadi, Natron, Tanganyika, etc). Drive through the Great Rift Valley, the dramatic landscape and the plains inhabited by the Maasai pastoralists and across the 'bread basket' of Kenya covered with acres of wheat and barley. We take a stop at Narok for refueling. Then climb the western wall entering Hemingway's country; "Serengeti Plains". The Masai Mara Game Reserve adjoins Tanzania's Serengeti National Park and is reached in time for lunch at the Camp. At 4pm proceed for an evening game viewing drive in search of black manned Lions, Elephants, Leopards, Cheetahs, Buffalos and other plains game. The sighting of Rhino and Leopard cannot be guaranteed and luck is a necessary factor as they are sparsely numbered, very shy and elusive. Return to the Ol Moran Tented Camp for dinner and overnight on FB Basis.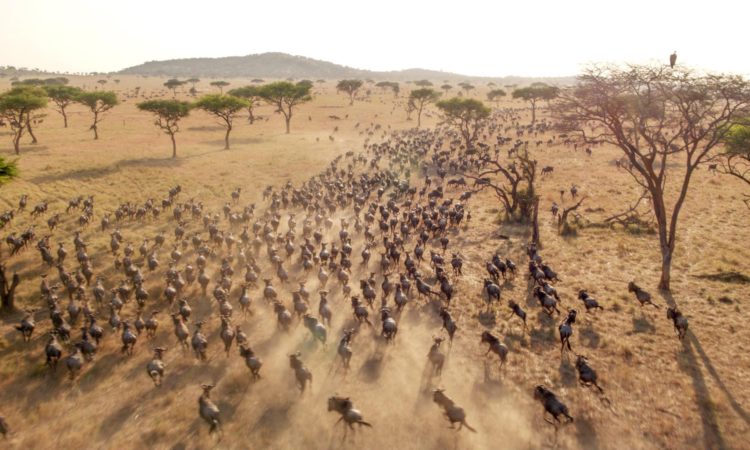 Day 2
After breakfast at 0730hrs, start tracking game with your Tropical Wild Expeditions Guide in this Reserve which borders Tanzania's Serengeti National Park as only an artificial border separates the two. Meaning dotted plains in the Maasai language, Mara is a vast area with scattered pockets of Acacia woodland inhabiting a wide variety of fauna. The Masai Mara is renowned for staging the Great Migration, recently named as the seventh wonder of the modern world. A full day (from 0800-1600 hrs) is spent game viewing across the rich, tree studded grassland and rolling hills. This reserve is the most visited Park in Kenya and the best for game as it has an extensive road and track network, which allows excellent photography and close viewing opportunities. The famous Mara is renowned for its great herds of plains game, black manned Lions, Leopards and Cheetahs. It also has numerous Elephants and virtually every type of wildlife to be found in Kenya. Antelopes, Wildebeests, Zebras and Maasai Giraffes can be seen as well as scavengers like Hyenas and Vultures. Bird life is also prolific with over 450 species having been recorded. Enjoy a picnic lunch besides the river as you watch Hippos and with luck Crocodiles on the river bank. We return to the Camp at 4pm.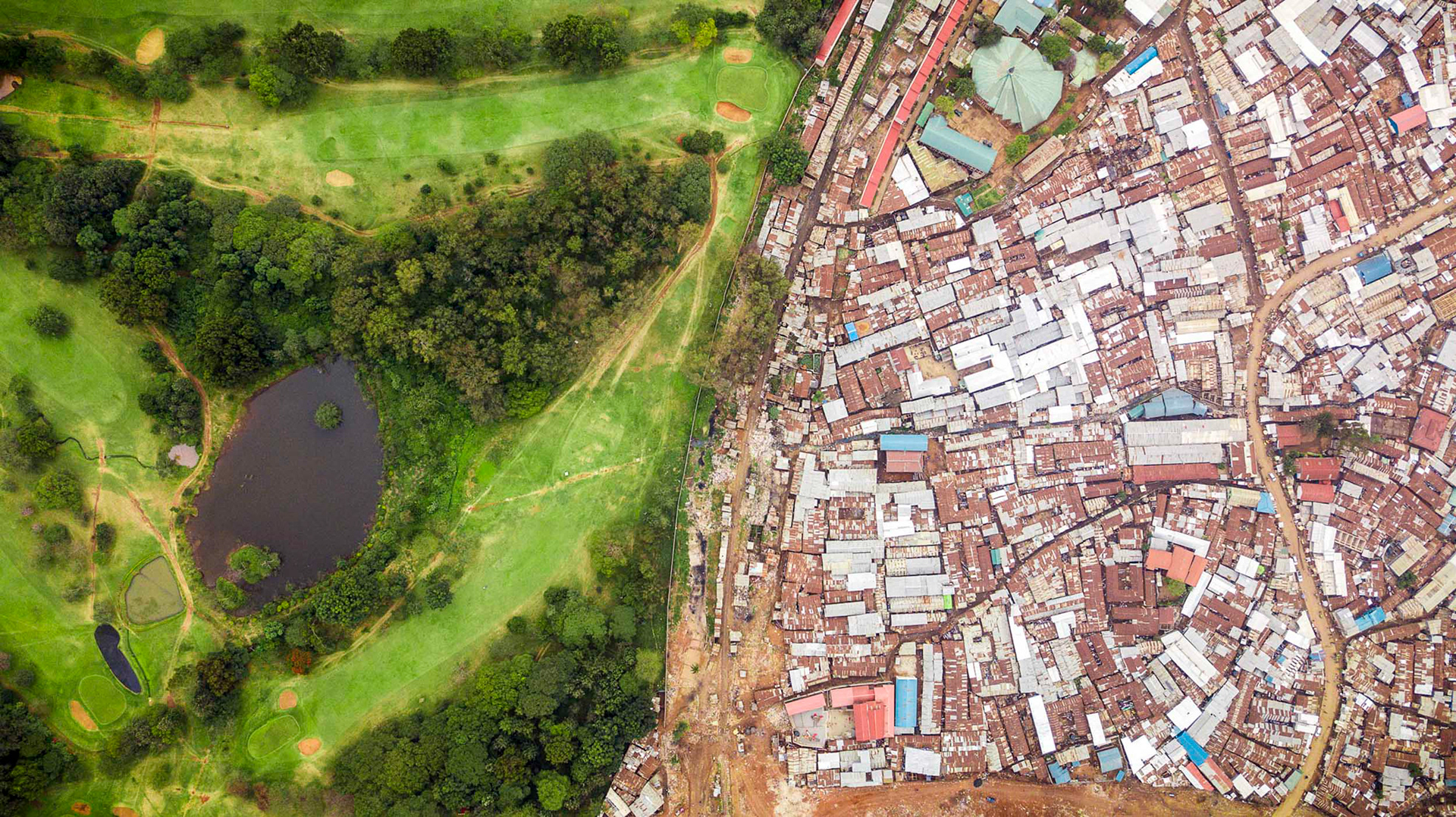 Day 3
Wake up early for Pre-breakfast game drive from 0630 – 0800 hrs, and then back to the Camp for late leisurely breakfast. After checking out from the Camp we depart Masai Mara region, taking lunch en route having been to Kenya's finest wildlife sanctuary. On arrival you'll check in to Kenya Comfort Hotel Suites for overnight stay on Half Board Basis.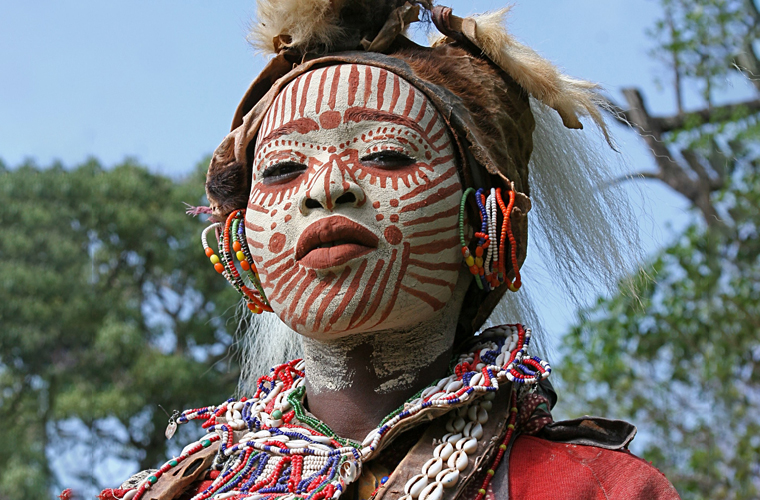 Day 4
Depart Nairobi after breakfast and drive North passing through Chania Falls, Pineapple plantations, Papyrus Reeds growing on the roadside, Coffee plantations on the way to and later arriving in Murang'a town formerly Fort Hall. (Have lunch at your own pace). Proceed to the sacred tree, "Mugumo" i.e. Fig tree. This area is known by the local dialect, "Mukurwe-ini wa Nyagathanga". There's a small museum and a guide will give you the history of the Kikuyu Cultural traditions, e.t.c. Return to Nairobi at leisure arriving late in the afternoon at Kenya Comfort Hotel Suites for overnight stay on Half Board Basis. (Dinner and Breakfast)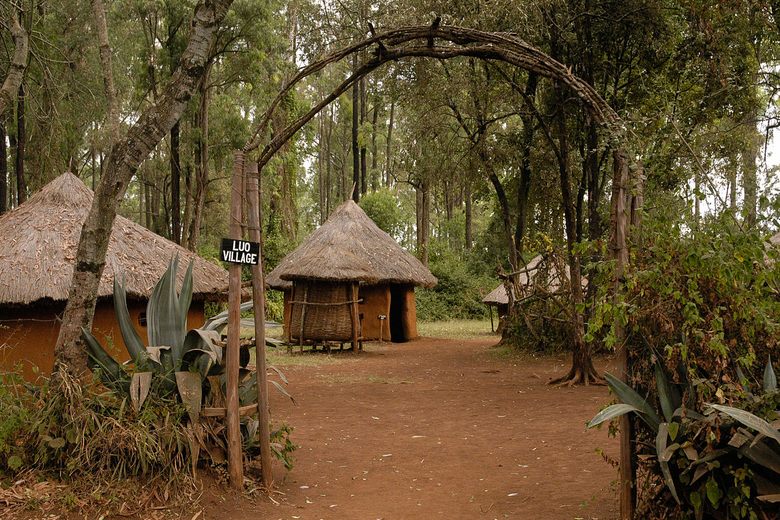 Day 5
Bomas is a Swahili word for villages. Morning spent relaxing at the hotel and after lunch you'll visit the Bomas of Kenya which is just a few kilometers from the city centre and has numerous homesteads reflecting Kenya's cocktail of cultures which has been faithfully recreated for visitors to see traditional village life for Kenyan communities. The greatest excitement of this visit in the afternoon will be a display of traditional dances, music and other folklore traditional songs in a splendid arena and acrobats. In the evening return to Kenya Comfort Hotel Suites for overnight stay on Half Board Basis. (Dinner and Breakfast)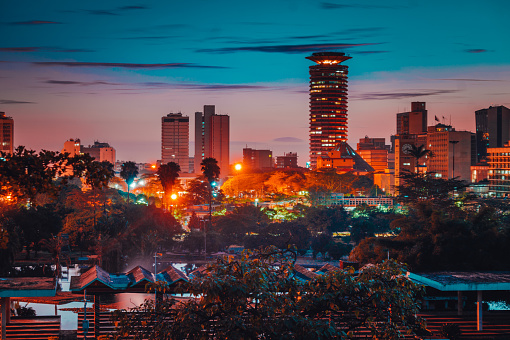 Day 6
Our Driver/Guide will take you through Nairobi's busy streets to see the towering Kenyatta International Conference Center, City Market, the Kenyan Parliament Buildings, Modern City center, the shopping Bazaars and the Local Shopping Market. You will have a taste of history, wildlife, cultural practices and amazing scenery all in one day! The tour also covers the colorful Railway Station, Railway Museum where old steam locomotives are exhibited including the one from which Superintendent John Lyal was taken by a man eating Lion at Tsavo in 1901 and the renowned National Museum where there are spell bindings displays of the early man, tribal regalia and the flora and fauna of Kenya. A visit to the adjacent Snake Park is also included; The Nairobi Snake Park (NSP) is one of the National Museum of Kenya attractions located within the compound of the Nairobi National Museum. It is extremely popular with visitors, both local and international. On display are Cobras, Puff Adders, Mambas and the large African-Rock Python (non-poisonous) found only in Kenya. Several species of Crocodiles found in Africa, the American alligator, fresh water Terrapins and Tortoises are also on display. Aquariums holding coral fish from the East African lakes and rivers are a main feature of the park. Lunch will be taken at a meet the people local hotel before returning for afternoon relaxation at Kenya Comfort Hotel Suites and overnight stay on Half Board Basis. (Dinner and Breakfast)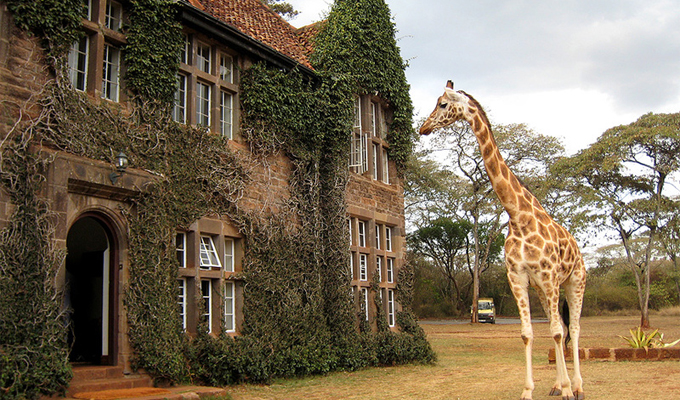 Day 7
After breakfast we drive towards the Ngong Hills and pass the Ngong village to the Karen Blixen Museum, the farmhouse where writer Karen Blixen aqua Isaac Dinesen lived between 1914 and 1931. The baroness was a coffee planter and a lady aristocrat who became one of Africa's most legendary writers. Her book 'Out of Africa' was made into a movie filmed in and around the farmhouse on the edge of the Rift Valley. Later proceed to the AFEW Giraffe Center, which is run by the African Fund for Endangered Wildlife, to see and feed the endangered Rothschild Giraffe and her family and for an interesting forest walk. Return for lunch at Kenya Comfort Hotel Suites and spend afternoon relaxing and overnight stay on Half Board Basis. (Dinner and Breakfast)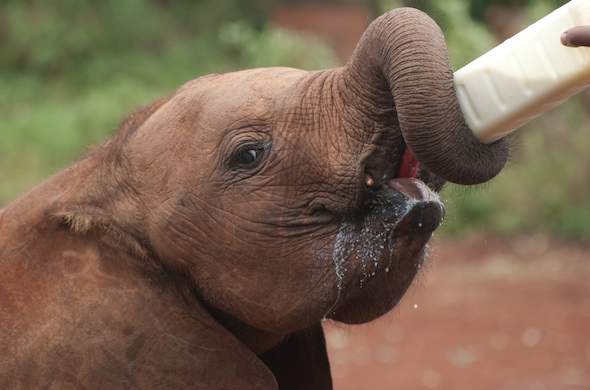 Day 8
Depart at 10am after a late breakfast for David Sheldrick Elephant Orphanage which opens their gates from 11:00am to 12:00noon. Infant Elephants and Rhinos (orphaned because of poaching activities) are cared for and eventually returned to the wild in Tsavo National Park. The centre is open every morning and visitors can watch the calves bathing in the mud hole and being bottle fed by their human surrogate mothers (foster parents) and then released into the wild. Lunch will be taken at Galleria Mall after which we visit the Animal Orphanage at the entrance of the park; this is the home to countless animals that were orphaned, injured or needed species care. Many are successfully returned to the wild. You can have the opportunity of seeing them being fed everyday at 2pm. Return for lunch at Kenya Comfort Hotel Suites and spend afternoon relaxing and overnight stay on Half Board Basis. (Dinner and Breakfast)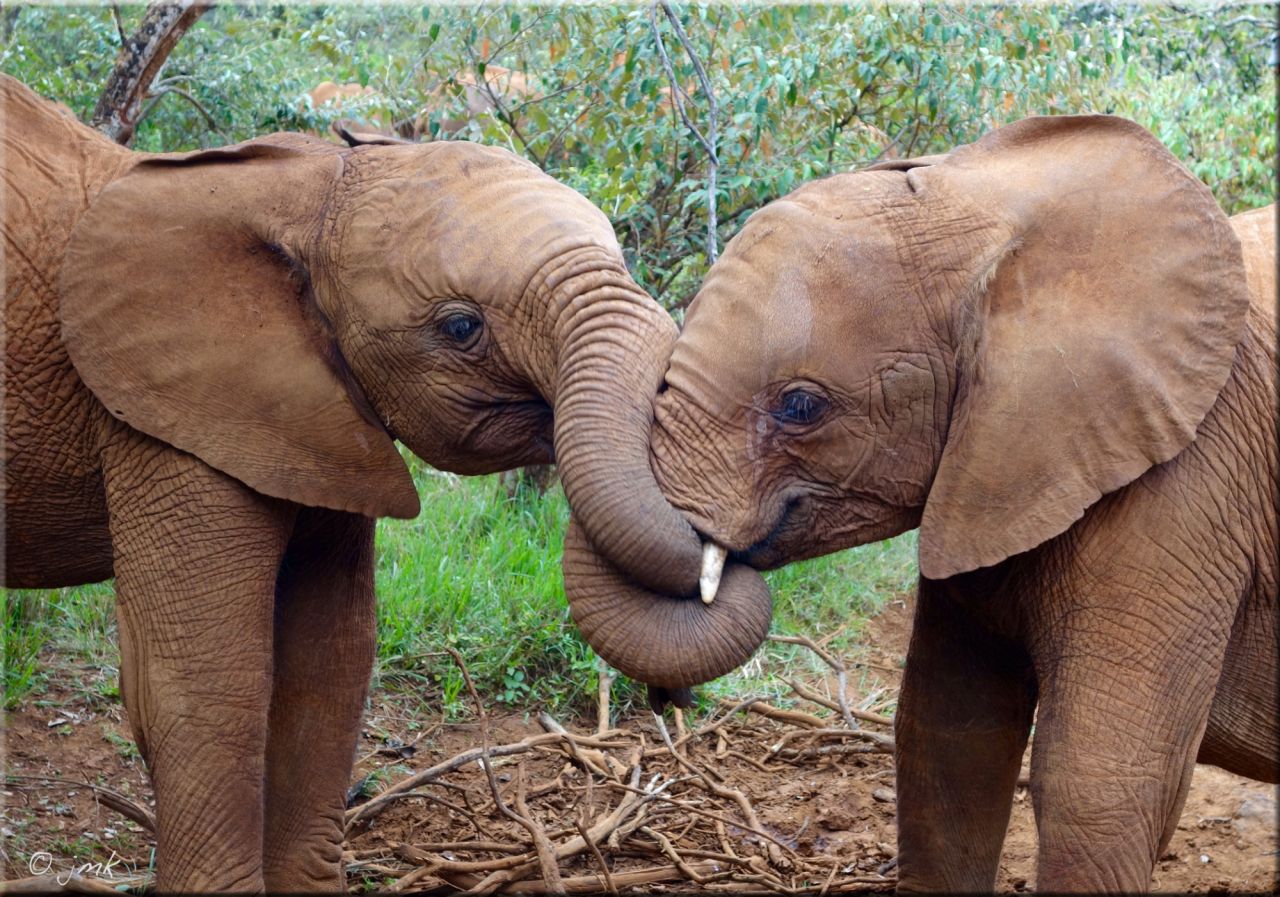 Day 9
We recommend a farewell dinner at the Carnivore, justifiably referred to as 'Africa's Greatest Eating Experience', for some succulent stew and barbecue dishes of game meat as an excellent compliment to a holiday in Kenya. Later you'll be transferred to the airport for your flight home.
Transport in a 4×4 safari converted jeep driven by professional English speaking safari driver guide, with wide knowledge of Africa birds, fauna and flora
Airport pick up and drop off after Safari.
Full board accommodation for the hotels mentioned in the Itinerary
Bottled mineral water 1ltr per person per day
Concession fees
All Parks Entry fees
All government taxes
Tea, coffee Making Facilities in the Car
Wi-Fi on board the safari jeeps.
Emergency Medical Evacuation on a Helicopter in case of emergency at any point of your safari.
International flight (unless stated otherwise)
Entry visa fee to Tanzania
Drinks and beverages (unless where stated clearly).
All expenses of a personal nature such as telephone calls, laundry services etc
Tips and gratuities to your guide and staff
Travel insurance
Contact us for a Tailor made Safari