Rongai Route 6 Days Itinerary
The Rongai Route is the only route that approaches Kilimanjaro from the north, near the Kenyan border. Rongai is the only route where climbers can watch wildlife in the first days.
Mandara Hut
Horombo Hut
Kibo Hut
Ground transfers with pick up and drop of at Kilimanjaro airport
Transfer from the base hotel to the starting gate
Transfer from Mweka gate to Hotel on last day after climb.
Park entrance fees,
Camping/Hut fees
Rescue fees,
Emergency Oxygen at no extra charge
Every guide must carry Comprehensive Medical / First aid Kit with al necessary medications.
Fingertip Pulse Oximeter, to measure clients oxygen saturation and pulse rate.
24 Hours standby radio Communication
3LTRS bottled Mineral water on the first day per client
Hot meals (except first day) all meals are served in the mess tent.
High quality 4 Season tents for clients
3 inches mattress and extra air mattress on top for each client.
Professional Mountain Guide, Park Fees and Salaries
Porters,
First and last night accommodation at the Hotel on (BB)
Each client is given one hot-water bottle at nights to put in the sleeping bag to keep them warm.
High quality food
Summit porter to carry client's daypack and water at summit night.
Flying Doctor membership cover
Availability of High Pressurized helicopter for evacuation at the time of emergency.
Snacks
Water throughout the entire climb
 
Personal gears/climbing equipment,
Sleeping bags,
Drinks,
Tipping and all other expenses of personal nature.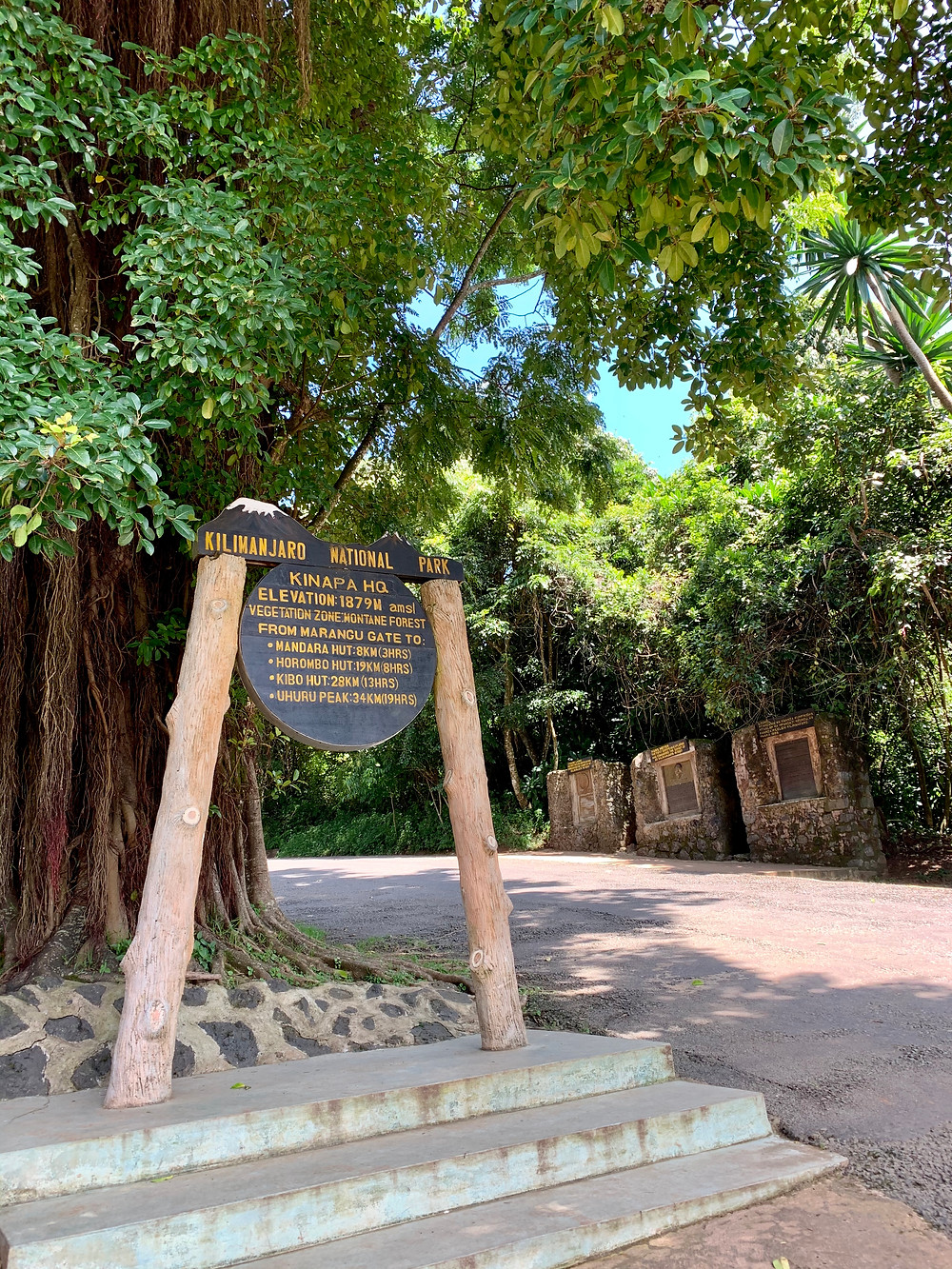 Day 1
Meet at Kilimanjaro airport, transfer to Lake Duluti in Arusha Town, Check in at the hotel, enjoy dinner and overnight.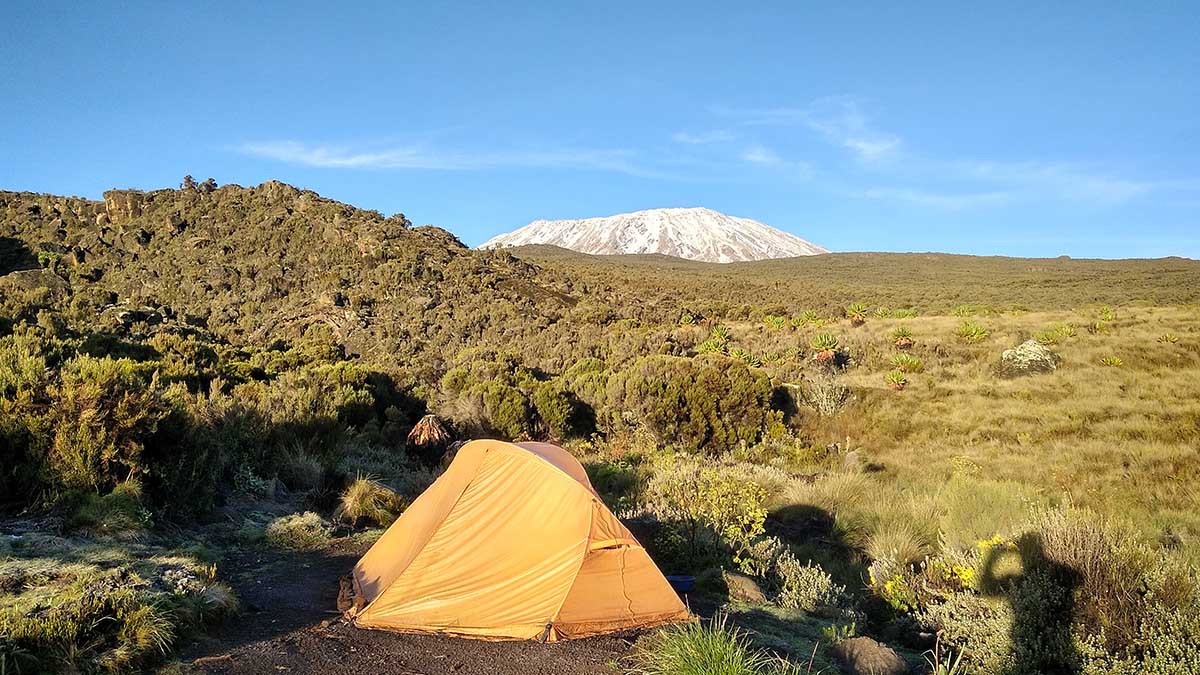 Day 2
Breakfast at Lake Duluti. Arrange with the reception staff at the lodge to store your excess luggage. At 8:30m meet your guide at the Hotel reception and drive to Marangu Gate to register at 10:00am. The drive is around 2hours. Please note that you will need to know your passport numbers in order to complete your registration card. You are advised however to leave your valuables including your passport, in the hotel safe deposit, except for the amount in US Dollars that you will be need for tipping your support staff. After breakfast and a short tour briefing from the guide, we will depart to Marangu gate of Kilimanjaro National Park (it is a 45-minute drive from Moshi to the Marangu Gate). After registering with the park authorities, our climb will officially commence with a four-hour walk to the Mandara encampment. We will pass through a thick rainforest zone, where there is a high chance of rain in the afternoon. We will spend the night at Mandara Hut (2,750m), an attractive collection of buildings.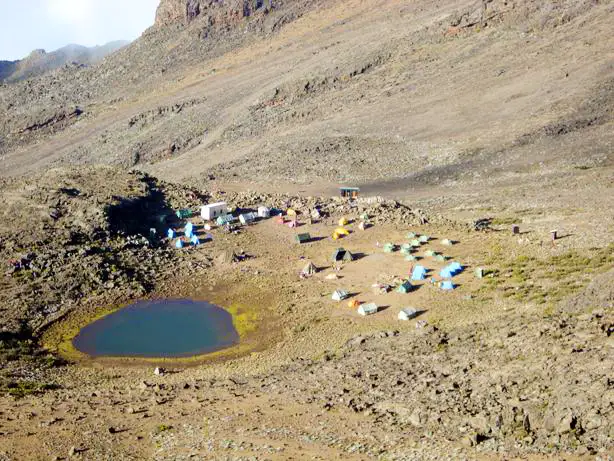 Day 3
Today we will continue our ascent through the forest for a short time, before reaching the heather and moorland zone at roughly 3,000m (approximately a six-hour walk). Enjoy stunning views of the mountain peaks at this altitude. We will spend the night at Horombo Hut (3,720m), which lies in a valley surrounded by giant lobelia and groundsel, flora which are characteristic of this semi- alpine zone.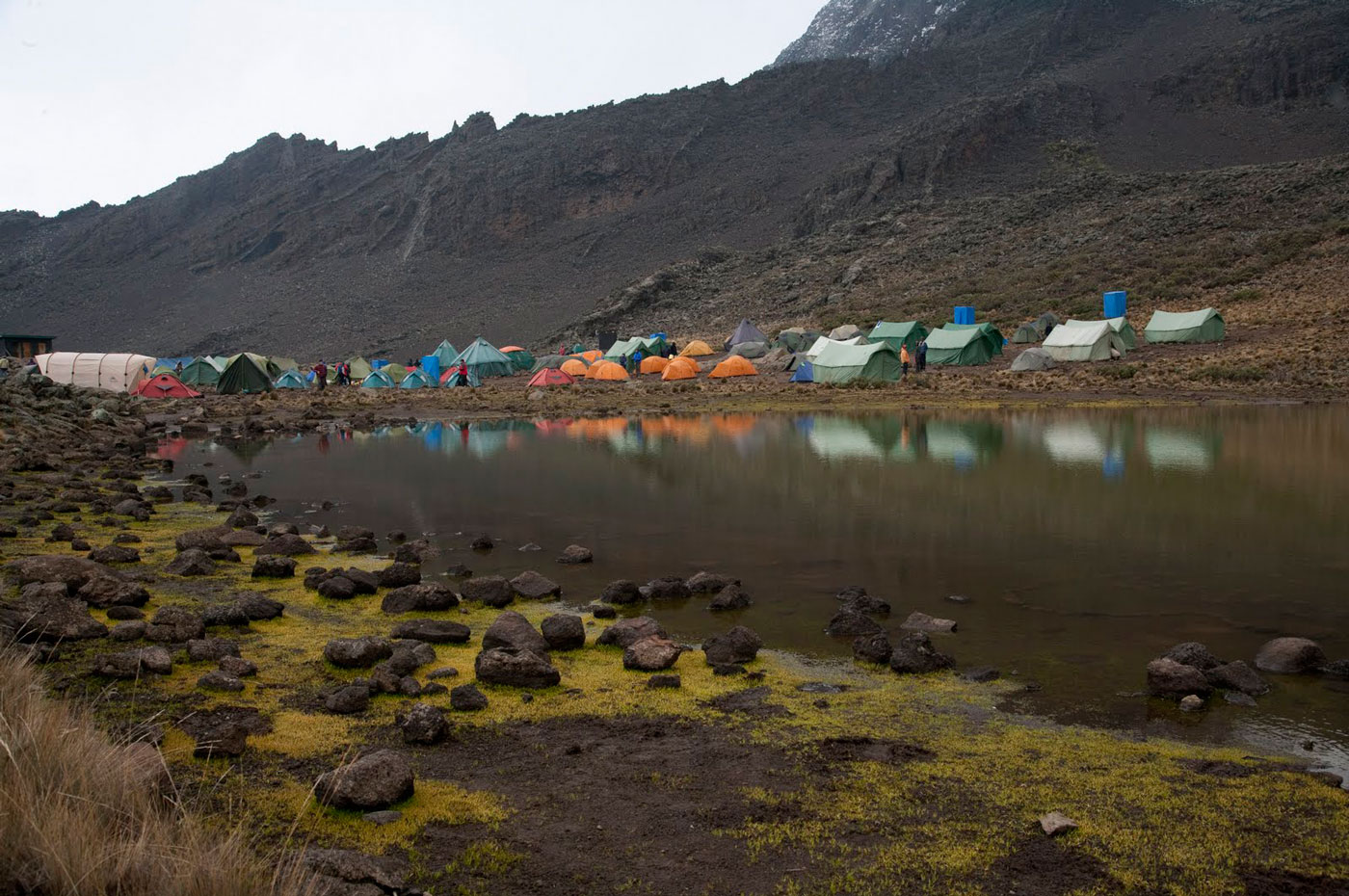 Day 4
Our trek continues past the final watering point, and ascends onto the saddle of Kilimanjaro, between the peaks of Kibo and Mawenzi. The vegetation thins out as we enter the desert-like alpine zone (approximately 4,000m) and, once we cross the saddle, Kibo peak comes into view. The saddle is an alpine desert that resembles a lunar landscape. Be careful to notice signs of altitude sickness. This seven-hour walk will be taken at a slow pace. We will spend the night at Kibo Hut (4,703m), a comfortable stone construction (no running water at Kibo Hut). This semi-desert zone receives an annual rainfall of under 250mm; the ground often freezes at night, but ground temperatures soar to above 30 degrees Celsius by day. Few plants other than lichens and grasses survive in these conditions.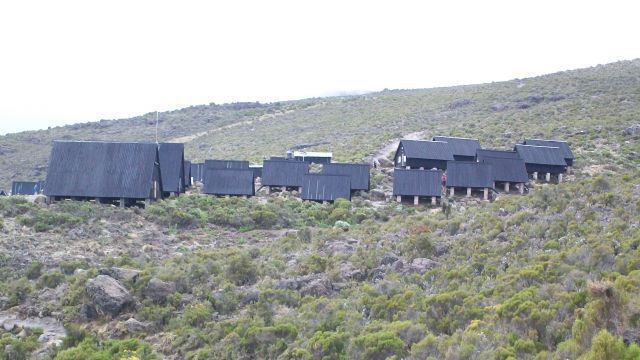 Day 5
Shortly after midnight, we will commence our climb to the summit of Kilimanjaro, since it is easier to climb the scree slope to Gillman's Point (5,861m) on the crater rim when it is frozen, and an early start for the six-hour hike improves our chances of reaching the summit in time for sunrise. From Gilman's Point, it is a further two-hour round trip along the crater's edge to Uhuru Peak, the highest point in Africa. From the summit, it is downhill all the way to Horombo Hut where we will spend our last night on the mountain.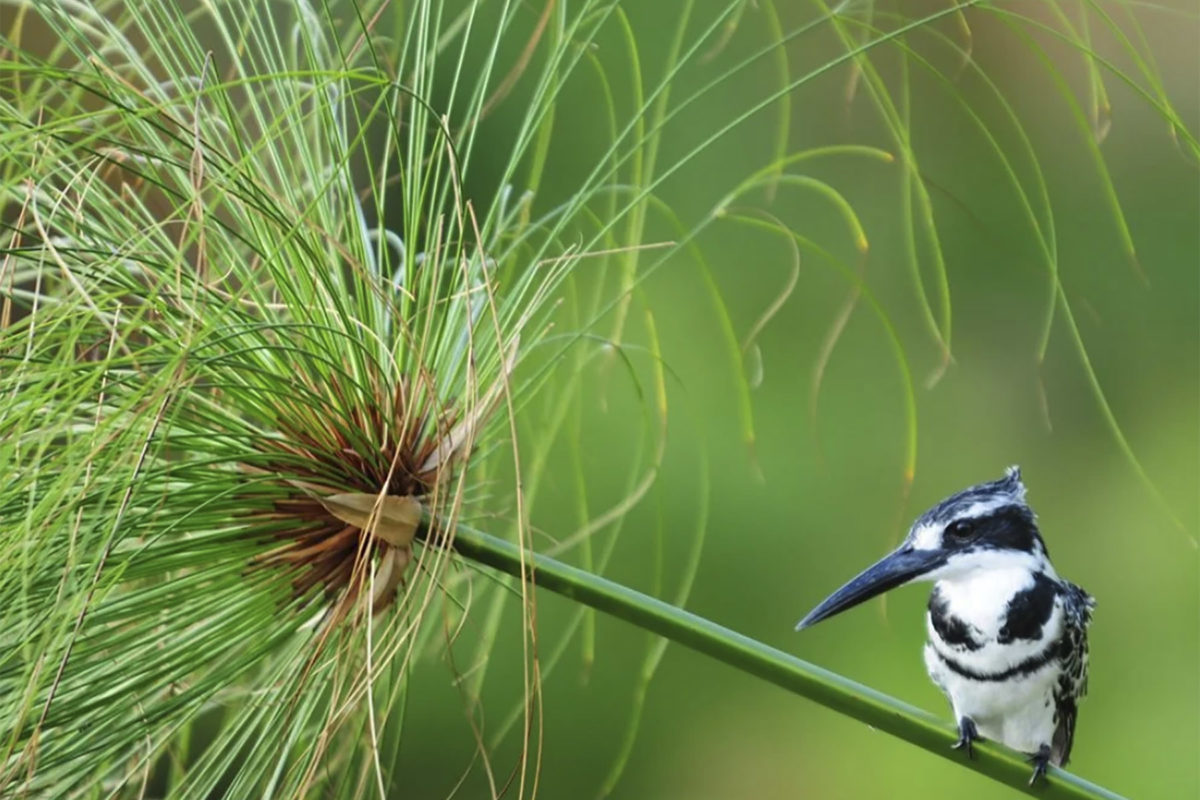 Day 6
Today's descent continues past the Mandara encampment to the bottom of the mountain, where each hiker will receive a well-earned certificate. Here our crew will offer you quick package lunch. And thereafter transfer to Lake Duluti for proper shower and dinner.
Contact us for a Tailor made Safari